An assignment is a task or piece of work assigned to someone as part of a job or course of study. For every assignment, think about the main idea that we, want to communicate in that assignment and write a clear topic sentence that tells the reader what we are going to talk about. The main idea is more than a piece of content that we found while we were researching it is often a point that we want to make about the information that we are discussing. Academic assignment is the part of the assignment that of our discussion of the topic.
What is Assignment?
Assignment is mainly part of the meaning, pronunciation, example sentence, and more from the selected topic. It is the attribution of someone or something as belonging. It is also an act of making a legal transfer of a selected topic with a strong opinion. Actually it an ordering task for any educational or research organization.
What is Academic assignment?
Academic assignment is the process of gathering and discussing information from multiple and diverse sources in order to develop a deep understanding of what students know, understand, and can do with there as a result of there educational experiences. It is the systematic basis for making inferences about the learning.
Types of Academic Assignment:
There are three types of academic assignments. such as…
School assignment
College assignment and
University assignment
Types of University Assignment:
Writing an academic assignment at university can be quite a daunting if we have never written one before – and even if we have! At university we encounter a number of different types of assignments which are being in the following figure;
Purposes of Academic Assignment:
Some necessary purposes of the academic assignment are given below;
Express ideas or concepts in our own words to demonstrate understanding
Apply relevant concepts to a situation or phenomenon
Analyze ideas, concepts and consider relationships among them
Evaluate a decision, perspective, or a particular way of doing something.
Create new ideas or perspectives given a particular topic or idea.
Characteristics of Academic Assignment:
Some important characteristics of the academic assignment are being;
Make the purpose clear
Make the audience clear
Breaks up the process for students
Builds in motivation
Avoids mindless regurgitation
Ask for evidence, reasons, support
Provides models, as appropriate
Describes appropriate format and documentation style
Rules of Writing an Academic Assignment:
It's important to learn the basics of writing an academic assignment. This includes;
how to approach the writing assignment
the writing process
editing and proofreading.
Factors to Consider an Academic Assignment:
Consider the followings when approaching different types of writing;
Purpose – To demonstrate an understanding of the topic and related positions outlined in the recommended readings.
Audience – Your marker, who needs to be convinced we understand what we have read and that we have evaluated the argument.
Language features – Discipline-specific vocabulary; formal academic style.
Structure – This will depend on the discipline and task. Check the unit guide and marking criteria.
Also:
Carefully read the assessment task and any explanatory notes.
Try to work out why this particular assessment task has been set – look at the learning objectives for the unit in your unit guide.
Look at the marking criteria.
Ask for clarification if necessary.
Read critically.
Plan before you begin writing.
Academic Assignment Writing Process:
Academic assignment writing is a process, it is a good idea to revisit and revise our writing numerous times. Keep in mind that analyzing the question and planning how we will respond is important. So make sure we dedicate a significant amount of time to this.
i. Analyze the Question:
Identify content words, limit words, and action or direction words in our assigned task.
Content words – usually nouns – tell we what to consider.
Action or direction words – verbs – tell we what to do.
Limit words – tell when/during what period, or how much/how many, or which ones to include, which to exclude.
ii. Research and Reading: It is not sufficient just to give an opinion based on past experience, general knowledge, or a summary of lectures. Writing at university must be based on reading and investigation.
Read recommended texts from your study guide or unit guide related to our topic.
Read actively: seek the answers to questions related to our assigned task.
Read for main points, not all the details.
Summarize the main arguments and evidence for this in each text.
Compare the arguments and evidence.
Paraphrase relevant information.
Note reference details.
iii. Develop an Argument: Form a tentative position; this is your thesis or answer to the question. Before we can develop our own stand or argument we need to understand and evaluate the arguments of experts in the field. Often we will disagree. Reflect on the issue and evaluate what you have read. Try to connect ideas, group evidence that is similar, and evidence that contradicts. Substantiate our claims. we are expected to support and strengthen and add validity to our arguments with reference to y\our research on the assignment topic.
Don't just report what we have read; interpret it and evaluate it.
Consider the variety of positions you encounter in our readings.
Develop and then express our point of view, based on evidence from our research.
Make sure each point we make is relevant and leads logically to the next one.
iv. Plan and Draft:
A plan helps us to develop our critical thinking and come to a position on a topic.
This is what academic writing is in a nutshell, whether it is an essay or a report, and whether it is 1000 or 100,000 words long!
v. Write:
⇒Writing an essay:
Introduction: Define the topic, state our purpose clearly, and present our line of argument.
Body: Develop our argument; Use headings/subheadings and paragraphs in a logical order.
Conclusion: Sum up your argument in answer to the question.
Now we can write a draft of our essay.
Write the main points/topic sentences and list them in a logical order.
Add the detail and evidence for each point.
We may find gaps that require us to return to the research stage.
We don't have to start with the introduction.
The introduction and conclusion can be written together in the end.
⇒Write Clear Paragraph: To write a clear paragraph give the main idea – (lead or topic sentence) and then develop the main idea by;
citing a reference
giving examples
explaining terms
adding more detail
sum up the main idea/link to the next paragraph.
⇒Writing to Report: A report usually analyses or describes a problem or incident. Different types of the report have different purposes; research, scientific report, and business report. A report can be written by the following process-
Abstract
Introduction
Methods
Results
Analysis
Conclusion
Recommendation
Reference
Appendix
vi. Editing & Proofreading: Reading aloud is an effective way to edit and proofread. Check our work to see that;
Ideas are coherent and flow logically
There are no typing errors and spelling mistakes
Our sentences are carefully constructed and grammatically correct
We have presented our work in the format (i.e. font size, line spacing, etc) as indicated in our unit guide.
Finally, we can say that academic assignment is the process of defining, selecting, designing, collecting, analyzing, interpreting, and using the information to students learning and development. It is important to think about the academic assignment in the context of the selected course. It is ensuring that students have experienced both in and outside there courses that help them achieve the intended learning outcomes. Besides academic assignment improves individual student performance.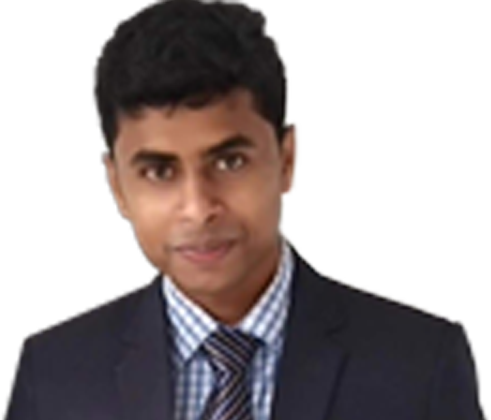 Studying at the University of Rajshahi.