The editing process, writers usually use to catch errors in their own writing. Since editing focuses on issues that are specific to an individual author – and that happens over and over again – effective editing requires you to be aware of the types of errors you typically make and to have specific strategies for finding those errors. Obviously, every writer follows some specific process of editing.
"Editing is the first task that should be undertaken after finishing the first draft of a piece of text. It involves checking the content of the text to ensure that the ideas are expressed clearly and logically, and form a coherent and meaningful whole." (Oxford Learning Institute)
Process of Editing:
Every single writer should follow their specific process when they are going to edit something, some of them are as follows;
i. Read the Paper Aloud as If You are Reading a Story:
Listen for Errors: If you listen wisely then you will be able to accurate any of the errors that you hear. Listen to imperfect phrases, sentences, and ideas, as well as things that "sound funny."
Stop and Change anything you wish as soon as you see: punctuation, spelling, and sentence structure. Move through the paper at a realistic rate.
Read the Entire Paper: Listen for spots that aren't understandable, that feel or sound stubborn, or that don't appear clear. Mark these spots. Then, when you're done analyzing the whole paper, go back to fix them.
Allow Yourself Sometime between writing your paper and editing: Ideally, wait a day; this allows the writing to "get cold," giving you an opportunity to "see" the errors. If you can't wait a day, go away and do something else for a while – work for another class, cleaning, eating – so that you can return to your work with a fresh mind and fresh eyes.
ii. Read one Sentence at a Time: Using a sheet of fresh paper, cover all the text except the opening sentence. Read this sentence wisely. Does it sound and look accurate? Does it say what you want it to say? Continue down the page in the same way.
iii. Look for Patterns of Error:
Personal Patterns: All writers make errors that are typical of their writing. If you always forget commas, check for commas. If you always have a worry with transitions, look for transitions. If you work on prolixity, look for this. Bring your papers to the writing center. An instructor can help you to detect the patterns of error.
List: Keep a list of your "trouble spots." Use this as a specification and refer to it as you edit.
iv. Know Your Grammar and Punctuation Rules – or Know Where to Look them up: Learning the rules of grammar and punctuation. Analysis of the ones you don't know. If you have a writing handbook, keep them out when you write. Refer to them when you have queries as you write and edit.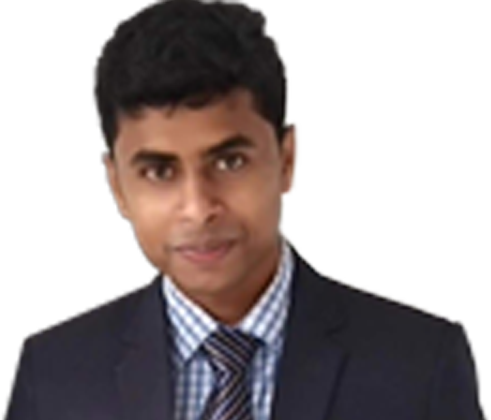 Studying at the University of Rajshahi.