The National Library of Bangladesh: A National Library is a library specifically established by the government of a country to serve as the pre-eminent repository of information for that country. These rarely allow citizens to borrow books. Often, they include numerous rare, valuable, or significant works. It acts as the central library of the state. Its mission is to protect national heritage preserved in the form of handwritten, printed, electronic, recorded sound, and audiovisual documents. The primary task of the National Library is to acquire, store and permanently archive the intellectual output of Poles, whether the works of citizens, the most important foreign works, or publications related to the country and published abroad.
"National Library is a library which has been maintained out of government funds and serving the nation as a whole. Usually, books in such libraries are for reference only. They are usually copyright libraries." (Encyclopaedia of Information and Library Science)
About the National Library of Bangladesh is described below:
Name: The National Library of Bangladesh (NLB).
Main activity: The National Library of Bangladesh (NLB) is the legal depository of all new books and other printed materials published in Bangladesh under the copyright law of Bangladesh.
Address: Government of the People's Republic of Bangladesh, Directorate of Archives and Libraries, Ministry of Cultural Affairs 32, Justice S.M. Murshed Sarani, Agargaon Sher-E-Bangla Nagar, Dhaka-1207, Bangladesh.
Historical background of the National Library of Bangladesh:
After independence in 1971, it was keenly felt by all quarters of citizens including policymakers that a National Library is indispensable for the newborn nation. Considering the necessity and importance, the government resolved to set up the National Library of Bangladesh in Dhaka. The NLB started its journey in 1972 in the capital city Dhaka.
It was established on a top priority basis to put a contribution in the nation's education, research, scholarly, and cultural activities. Later on, in 1973, the two national organizations "The National Archives of Bangladesh" and "The National Library of Bangladesh" were merged with the name "Directorate of Archives and Libraries" under the Sports and Culture Division, Ministry of Education which is currently run by the Directorate of Archives and Libraries under the Ministry of Cultural Affairs. A new building for the National Library of Bangladesh was built in 1985 and the library was shifted to its present place, at Agargaon, Sher-e-Bangla Nagar, Dhaka.
Objectives of Bangladesh National Library:
To build up the data warehouse with the accumulation of intellectual publications of the nation.
Collecting and preserving the records of historical importance.
To increase institutional reformation and ability.
Implementation of the right to information.
To create new innovation motives the nation.
To compile and publish citizen charter.
To develop the national collection to provide upgraded services to the readers and scholars.
To compile, publish and distribute the National Bibliography to provide OPAC by building and strengthening capacity.
To be aware, attract, and develop the services rendered to the users.
Functions of the National Library of Bangladesh:
After collecting and preserving the original books and archival documents, proving information and reference services to the users according to their needs is the basic function of NLB. Following are the major functions of Bangladesh National Library:
To acquire books and other publications published in the country under the copyright law of the land. To preserve the collections permanently.
To distribute ISBN number. To compile and publish National Bibliography, Abstract, and Indexes to the newspaper articles, Directory of Publishers, etc.
To maintain and develop a national collection of library materials.
To provide various information services to the concerned users. To provide modern facilities of library services to the users including quick and easy retrieval through the automation of the collection.
To preserve the library and information materials in a modern and scientific manner.
Provides informative assistance/guidelines to the Government.
Building up expert manpower by conducting training programs.
Collection of the National Library of Bangladesh:
The Collection of Bangladesh National Library is the nation's pride. The principal characteristic of its collection is that it covers all major disciplines and branches of human knowledge i.e. Literature, Cultural Heritage, History, Arts, Archaeology, Science and Technology, Medical Science, Engineering, Economics, Agriculture, Library and Information Management, Development Administration, Environment, Woman affairs. HRD, etc., and is preserved in a scientific manner.
In addition to the country's almost all new publications, the library acquires foreign publications especially on Asian countries and more specifically related to South Asian Studies.
The library enriches its collections by various means i.e. acquiring publications under the copyright act, purchase, institutional/personal donation, complimentary copies, etc.
NLB collections include:
Copyright Collection.
National/Regional/Local periodicals Newspaper, Magazines, etc.
publication
Gazette etc.
Foreign word-class latest books.
Total Collection:
Books: Approximate number of information materials is above 0.5 million, however, the number of processed and usable titles are more than 0.2 million.
| | | |
| --- | --- | --- |
| 1 | Number of preserved Bengali Daily Newspaper | 103 Titles |
| 2 | Number of preserved English daily Newspapers | 31 Titles |
| 3 | Number of preserved Bengali Periodicals | 150 Titles |
| 4 | Number of preserved English Periodicals | 8 Titles |
| 5 | District Gazetteers (from the British period) | 309 Titles |
| 6 | Number of Maps | 1687 Copies |
| 7 | Microfilm Roll | 59 nos. (1875-1926) |
| 8 | Total Collections under Copy Right Law (2013): | 3645 nos (new-old-stock) |
| 9 | Total Collections under Copy Right Law (1968-2012): | 63570 nos |
| 10 | Microfiche | 1500 nos. (1985-1992 |
The national library branch has the following sections:
1. Library section:
Acquisition section,
Processing section,
Reference section,
Reading room,
Stocks
2. Copyright Central Acquisition Section
3. Compilation of Bibliography Section
4. ISBN Section
5. Automation & Information Service Section
6. Microfilm (Preservation) Section
7. Establishment Section
8. Book exchange and exhibition
9. Library training and administration
10. Other documentary works.
Acquisition Policy:
Bangladesh National Library acquires through:
Purchase,
Donations
Exchange
Copyright Act etc.
The library collections are divided into the following sections:
Books in the mother languages
Books in other languages
Science and Technology
Newspaper & periodicals in other languages and other than mother languages
Newspaper & periodicals in the Bengali language
Special collections such as maps, private collections
Liberation struggle records and oriental manuscripts.
Books, journals, etc. are acquired in accordance with the following principles:
Books & Journals on Bangladesh published anywhere in the world;
Books by Bangladeshi authors published abroad;
Contemporary books by Nobel Prize winners, the national level best books of other countries;
Standard books on Asian countries and on other countries also;
Carefully selected latest books on all branches of knowledge;
Standard reference books;
Biographies of eminent personalities of the world;
Donation of Institutional/personal collection of books of national-level personalities.
Users: As a part of education, the students of various Institutions including Universities visit the National Library in addition to general visitors. The number of registered users per year is approximate 7(seven) thousand.
The organizational structure of staff: The total number of approved posts is 98 of the Archives and National Library of Bangladesh. Among which:
Director- 01
Deputy Director (Archives) – 01
Chief Bibliographer- 01Programmer- 01
Assistant Director (Library) – 01
Assistant Director (Archives) – 01
Bibliographer-03
Research Officer-01
Programming Officer-01
Microfilm officer-01
Junior Microfilm and Photostatting Officer-01
1st Class officer-12
2nd Class officer-01
3rd Class Employee-50
4th Class Employee-35
International involvement:
National Library of Bangladesh is a member of the following organizations:
International Federation of Library Association (IFLA)
Commonwealth Directors of National Libraries Asia Oceania (CDNLAO)
International ISBN Agency
UNESCO Associated of Library Network (UNALNET)
Asia Pacific Cultural Centre for UNESCO (ACCU)
Services of the National Library of Bangladesh:
Reader Service: NLB provides reader services. It has three large size air-conditioned reading rooms (one for Bengali Materials, one for English Materials, and one for Newspapers).
Reference service: National Library provides reference services from its multidimensional character of National Collections to researchers, citizens, and various reference information needed to the Institutions. According to the 2014-15 annual report of NLB, 15,895 users, researchers, and information seekers are provided information and reference services.
Bibliographical service: National Library provides Bibliographical services on request to the potential research scholars of various Universities/Institutions or to the personal level.
Photocopy service: Research category members of the National Library can avail photocopy service for research purposes at the rate of Tk.2.00 per impression for books, Tk.3.00 per impression for records/reports, and Tk.5.00 per impression for Newspapers (Unbound issues).
One-stop ISBN service: To recognize the books nationally and Internationally, ISBN allocation service is provided to the concerned publishers and individual authors from the National Library as per stipulated policies of the ISBN Authority London.6761 ISBN numbers have been provided According to the 2014-15 annual report of NLB.
Free internet searching and email browsing service: NLB provides free internet searching and e-mail browsing services to researchers and potential users.
Free Wi-Fi network of 10,000 sqft area of the library is under coverage is done According to 2014-15 annual report of NLB
Microfilm reading service: Microfilm reading services are given on some selected subjects areas to the concerned research scholars in the light of the requirement.
Map service: One of the important services to the users is the map reading service. This service is provided only to the research category users.
Lending service: Generally, there is no lending of book service in NLB. However, government offices, agencies, libraries, institutions as an exception can avail lending facilities for official purposes upon a formal letter from the chief of the organization to the Director of the Directorate of Archives and Libraries.
Utility service: NLB has an air-conditioned auditorium with 300 seated capacities for its own occasional use. However, interested and relevant persons/organizations can use this auditorium on a payment basis following some procedures of the Government.
Some recent activities:
Data entry on KOHA software established under the Integrated Library System.
Collecting research related 294 books from both domestic and foreign countries under the government funds.
4029 new publications have been collected under the copyright law in 2014-15 years.
Updating the list of newspapers.
Establishment of CC camera at 16 points for the security of library collections.
Audio-visual pieces of equipment are established to bring up the activities of the national library to people.
The reading rooms are upgraded by establishing 3 desktop computers with internet connectivity to provide e-learning facilities, 3 air-conditioners in 3 reading rooms.
The automation process has been started to complete the digitization of the library where meta-data entry is count on Greenstone library software etc.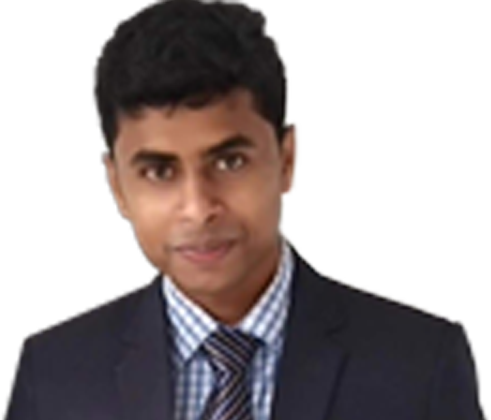 Studying at the University of Rajshahi.