The most popular term "Comparative Librarianship" (CL) was first used in 1954, when Chase Dane published two articles based on his experience of a study group at the GLS (Graduate Library school) of the University of Chicago. Title of the two articles are―
Comparative Librarianship [Librarian 43(8), August 1954, PP-141-144]
The benefit of Comparative Librarianship [Australian Library Journal 3(3), July 1954, PP-89-91]
In the next 10 years, the term didn't appear in the title of any publication, until the W.W.Bishop's memorial lecture given by D.J.Foskett at the University of Michigan in 1964. A summary of the lecture can be found in two publications which are given below―
Comparative Librarianship [Library World, 66(780), June 1965- PP-25-35]
Comparative Librarianship [Progress in Library Science, 1965, PP-125-146]
In the same year, Carl.M.White published a chapter on "Comparative Study of Library System" on the basis of Modern Librarianship [Pergumum press, 1964] edited by Carl.M.White.
After that CL becomes popular with other authors. Nowadays it is an important topic of librarianship.
Definition of Comparative Librarianship:
There are numerous definitions are being in the term of CL which all are not equally important. Some important definitions are as follows:
According to Chase Dane, "It is the study of library development in many countries to discover what developments have been successful and can be copied elsewhere. It is an examination of the philosophies and polices if librarianship on an international scale to determine long-range trends to appraise shortcomings and to uncover contradictions and inconsistencies between practice and theory. Above all, it is the study of the cause and effect of library development throughout the world."
According to Louis Shores, "It is the study and comparison of library theory practice in all of the different parts of the countries of the world for the purpose of broadening and deepening our understanding of professional problems & solutions."
According to Periam Dalton, "The analysis of libraries, library systems, some aspects of librarianship or library problems in two or more national, cultural or social environment in terms of socio-political, economic, cultural, ideological and historical context. This analysis is for the purpose of understanding the underlying and differences and for determining explanations of the differences with the ultimate aim of trying to arrive at valid generalizations and principles."
Types of Comparative Librarianship:
According to Dorothy G.Colloing, there are three types of CL, viz:
a) Area studies
b) Cross-national or cross-cultural studies and
c) Case studies
Their descriptions are furnished below:
a) Area studies: These types of studies provide a descriptive survey and critical analysis of library development in a given country or region in the context of relevant determinant background factors.
These try to―
Evolve general patters of the library system.
Evolve services and operations in a particular region or country.
Cause and effect for each library problems and
Suggest solutions to the problems.
Examples:
K.C. Harrison's Libraries in Scandinavia (1962)
W.V.Jackson's Aspects of Librarianship in Latin America [1962]
E.J.A. Evans, "A Typical Library Service [1964]
b) Cross-National or Cross-cultural studies:
These are of―
A type of library examined in a number of countries such as university libraries.
A technical library problem as dealt with within two or more countries (or different situations/cultures in the same country), such as classification, automation, or book selection.
These are trying to―
Compare the library systems; services and operations in two or more regions, or countries;
Study technical problems as dealt in two or more regions, or countries, and
Suggest what could be adopted to advantage.
Examples:
H.C. Campbell, "Metropolitan Public Library Planning throughout the world [1967]
J.P. Danton, "Book selection and collection: A comparison of German & American University Libraries [1963]
c) Case Studies: Such studies provide analysis in depth of a type of library or key factor in library development, such as library education in a publication country. These are the intensive study of a particular library problem or development in one country also form an important category of literature in the field of Comparative Librarianship.
Examples:
Lowell Martin, "Library response to urban change: a study of Chicago Public Library [1969]
Leon Carnovsky's "Report of the National Library Committee [1969]
Cross-Cultural:
Dealing with or comparing two or more countries.
Cross-National:
Relation to or involving two or more countries.
Goals/aims of Comparative Librarianship:
It works to fulfill the following goals―
Benefits of Comparative Librarianship:
There are many benefits of CL.
The most common are given below the following figure;
Factors of Comparative Librarianship:
It is a study of two or more libraries in terms of their development, practice, and relative merits and documents of the various practices; and general aspects of librarianship. Library development in terms of historical, geographical, social, cultural, political, economic, and other factors.
It has two factors, viz:
–Comparison of library situations and
–Comparison of librarianship and library development in general in different geographical situations.
The comparison of library situations covers―
Development
Operations and
Merits & demerits.
International Librarianship:
It is one sense of comparative librarianship at the international level. It is also another sense of aims in international understanding and co-operation in librarianship.
In other words, international librarianship also has two aspects, viz:
–Comparison of library practices and
–Evolving means of library co-operation and understanding at the international level.
The comparison of library practices covers:
Development
Operations and
Merits & Demerits
Difference between Comparative & International Librarianship:
Though comparative and international librarianship works as the same purposes but these have some differences which are being;
To sum-up, comparative studies need not be indifferent countries (though most usually it is so). International librarianship involves studies of library situation in various countries.
Comparative librarianship is an old concept but international librarianship is a recent one.
Comparative librarianship searches for "cause and effect" in library development, whereas international librarianship is an approach for "international understanding and co-operation.
Comparative librarianship, basically, communicates in one nation but international librarianship makes communication among two or more countries.
Comparative librarianship is the base of international librarianship, whereas international librarianship is a follower of comparative librarianship.
From the above discussion, we can include that the comparative librarianship's concept is old but systematic studies in this field are of the resent part. Interest in this field has been increasing since the sixties. It started finding a place in the library school curriculum from the early seventies. Library association and international organizations have given support for such studies. Library journal specializing in this area started appearing. An increase in the number of international organizations increased in the interest in comparative librarianship. Such studies aim at bringing both qualitative and quantitative changes in library operations and studies.
Related Article: International Librarianship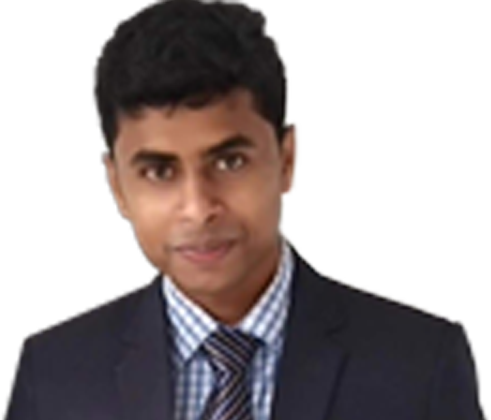 Studying at the University of Rajshahi.