Different Techniques of Information Retrieval in Library Science:
Information retrieval in library science is the process of searching for, accessing, and managing information resources within a library or information system. It involves a wide range of techniques and strategies to help users find the information they need efficiently. In this article, we will explore different techniques of information retrieval in library science, explaining each method, along with its advantages and limitations.
1. Cataloging and Classification: Cataloging and classification are fundamental techniques in library science that involve organizing and describing library materials to facilitate their retrieval. Cataloging involves creating bibliographic records for each item in the library, including information such as the title, author, publication date, and subject headings. These records are then stored in a catalog, which can be in print or digital form.
Classification, on the other hand, is the process of assigning call numbers or class numbers to library materials based on their subject matter. Common classification systems include the Dewey Decimal Classification (DDC) and the Library of Congress Classification (LCC). These systems help arrange materials on shelves in a logical order, making it easier for users to locate items related to a particular topic.
Advantages:
Provides a structured and organized approach to locating materials.
Allows users to browse related materials on the same shelf.
Helps library staff maintain an efficient inventory.
Limitations:
Requires regular updates to accommodate new acquisitions.
May not be intuitive for users unfamiliar with classification systems.
2. Keyword Searching: Keyword searching is a commonly used technique for finding materials in library catalogs and databases. Users enter search terms or keywords related to their topic of interest, and the system retrieves relevant records based on matching those keywords. This method is often used in online library catalogs and databases, as it allows for quick and flexible searching.
Advantages:
Simple and user-friendly approach.
Can be used with online search engines and library databases.
Allows for Boolean operators and advanced search techniques.
Limitations:
Results may include a large number of irrelevant records.
Users may struggle to choose appropriate keywords.
3. Subject Headings: Subject headings are standardized terms or phrases used to describe the content of library materials. They are typically assigned to catalog records by professional catalogers. When users search for materials, they can use subject headings to locate items related to specific topics, even if they don't know the exact terminology used in the materials.
Advantages:
Enhances precision by using standardized vocabulary.
Provides a more controlled and accurate way to search for materials.
Supports cross-referencing to related subjects.
Limitations:
Users may not always be aware of the relevant subject headings.
Requires expertise in assigning subject headings for catalogers.
4. Browsing and Serendipitous Discovery: Browsing involves physically or digitally exploring library shelves or collections without a specific search query. This method allows users to stumble upon materials they might not have initially considered. It's a valuable technique for serendipitous discovery, where users find unexpected but relevant resources.
Advantages:
Encourages exploration and discovery of new materials.
Can lead to valuable insights and unexpected connections.
Useful when users have a broad or vague topic in mind.
Limitations:
May not be efficient for users with very specific information needs.
Relies on users' willingness to explore and chance encounters.
5. Boolean Searching: Boolean searching is a technique that uses logical operators (AND, OR, NOT) to combine keywords and phrases to refine search results. Users can use Boolean operators to create complex search queries, allowing for more precise control over the retrieved materials.
Advantages:
Enables users to create highly specific search queries.
Useful for narrowing down search results or expanding them.
Supported by most library catalogs and databases.
Limitations:
Requires users to have some familiarity with Boolean logic.
Complex queries may result in no hits if not formulated correctly.
6. Truncation and Wildcard Searching: Truncation and wildcard searching are techniques that allow users to search for variations of a keyword or phrase. Truncation involves using a symbol (usually an asterisk or a question mark) to search for multiple word endings. For example, searching "comput*" would retrieve results for "computer," "computers," and "computing." Wildcards, on the other hand, allow users to replace one or more letters in a word with a symbol to account for spelling variations or unknown characters.
Advantages:
Expands search results to include related terms or word variations.
Useful for accommodating differences in spelling or word forms.
Limitations:
May produce results that are too broad if not used judiciously.
Requires knowledge of the symbols used for truncation and wildcard searching.
7. Faceted Searching: Faceted searching is a technique that allows users to refine their search results by selecting specific facets or attributes of the materials they are looking for. These facets can include categories like format, date, author, subject, and more. Users can navigate through the facets to narrow down their search results based on their specific criteria.
Advantages:
Provides a structured and intuitive way to refine search results.
Helps users quickly filter and locate the most relevant materials.
Supports complex search queries by combining multiple facets.
Limitations:
Requires the availability of structured metadata for the materials.
Users may not always understand the available facets and how to use them effectively.
8. Relevance Ranking: Relevance ranking is a technique employed by many modern library catalogs and online databases to present search results in order of perceived relevance. Algorithms analyze various factors, such as the number of keyword matches, the location of keywords within the record, and user behavior, to rank search results. The most relevant items appear at the top of the list.
Advantages:
Prioritizes the most relevant items for users.
Enhances the user experience by reducing the need to sift through irrelevant materials.
Limitations:
Relevance rankings can be influenced by various factors, leading to occasional inaccuracies.
Users may miss potentially useful materials lower in the search results.
9. Full-Text Searching: Full-text searching allows users to search for specific words or phrases within the entire content of documents, such as books, articles, or digital texts. This technique is particularly valuable for users seeking in-depth information on a specific topic.
Advantages:
Enables users to search for specific content within documents.
Useful for comprehensive research and detailed analysis.
Limitations:
Search results may include a large number of documents with limited relevance.
Requires access to digital collections and resources with full-text content.
10. Citation Searching: Citation searching is a technique used to locate related materials based on the citations found in a particular work. Users can start with a key article, book, or reference and trace its citations forward in time (cited by) or backward in time (citing). This technique is especially valuable for research and discovering seminal works in a field.
Advantages:
Helps users find related and influential works.
Useful for tracking the impact and influence of specific publications.
Limitations:
May not be as effective for finding very recent or obscure works.
Requires access to citation databases and resources with citation information.
11. Interlibrary Loan Services: Interlibrary loan services allow users to access materials not available in their local library. When a user cannot find a specific item in their library's collection, they can request it from another library through interlibrary loan. This service expands the range of materials available to users.
Advantages:
Provides access to a wider range of materials beyond the library's collection.
Useful for research or studying specialized topics.
Limitations:
Can involve longer wait times for materials to be delivered.
Availability of interlibrary loan materials depends on the willingness of other libraries to lend them.
12. Federated Searching: Federated searching is a technique that allows users to search multiple library catalogs and databases simultaneously. Instead of searching each database separately, federated searching sends a query to multiple sources and compiles the results into a single list. This saves time and provides a broader scope of materials.
Advantages:
Speeds up the search process by searching multiple sources at once.
Offers a comprehensive view of available materials from various libraries and databases.
Limitations:
Results may vary in quality and relevance across different sources.
Limited by the databases and catalogs included in the federated search.
13. Personalization and Recommender Systems: Personalization and recommender systems are techniques that use user data and behavior to recommend relevant materials. These systems analyze a user's search history, borrowing history, and preferences to suggest items that match their interests.
Advantages:
Enhances the user experience by providing personalized recommendations.
Helps users discover materials they may not have considered.
Limitations:
Privacy concerns may arise when collecting and analyzing user data.
Recommendations may not always align with a user's current needs.
14. User Training and Information Literacy Programs: User training and information literacy programs are educational techniques to help users become more proficient in information retrieval. Libraries often offer workshops, tutorials, and instructional materials to teach users how to effectively search for and evaluate information resources.
Advantages:
Empowers users to become more self-reliant in their information retrieval efforts.
Enhances critical thinking and research skills.
Limitations:
Requires time and resources to develop and implement training programs.
Users may not always take advantage of these opportunities.
15. Social and Collaborative Searching: Social and collaborative searching techniques involve leveraging the wisdom of the crowd to find information. Users can benefit from the recommendations and insights of peers, colleagues, or online communities when seeking resources. This can include using social media, discussion forums, or collaborative tools to ask for suggestions or share knowledge.
Advantages:
Taps into collective expertise and experiences.
Provides diverse perspectives and recommendations.
Limitations:
Quality and accuracy of recommendations may vary.
May require a network of peers or online connections.
16. Mobile and Voice Search: With the proliferation of mobile devices and voice-activated virtual assistants, libraries are increasingly incorporating mobile and voice search options into their information retrieval systems. Users can search for materials using their smartphones or by simply speaking their query.
Advantages:
Enhances accessibility and convenience for users on the go.
Supports a wider range of user preferences and technological literacy.
Limitations:
Mobile and voice search may not be as precise as traditional search methods.
Dependence on internet connectivity for mobile searching.
17. Artificial Intelligence and Natural Language Processing: Libraries are exploring the use of artificial intelligence (AI) and natural language processing (NLP) technologies to improve information retrieval. AI-powered chatbots and virtual assistants can assist users in finding materials, answering questions, and offering personalized recommendations based on user interactions and behavior.
Advantages:
Provides a more interactive and conversational approach to information retrieval.
Utilizes advanced algorithms for improved search and recommendations.
Limitations:
Implementation and maintenance of AI systems can be resource-intensive.
Privacy and ethical considerations in AI data usage.
18. Semantic Search and Linked Data: Semantic search and linked data are techniques that go beyond keyword matching to understand the meaning and context of user queries. Semantic search engines use ontologies and linked data to retrieve materials based on their semantic relationships. This enables more precise and context-aware search results.
Advantages:
Improves the accuracy of search results by understanding user intent.
Enhances the discovery of related and conceptually connected materials.
Limitations:
Requires the development of structured metadata and semantic web technologies.
Users may need to adapt to a different search paradigm.
19. Open Access and Institutional Repositories: Libraries are increasingly supporting open access initiatives and institutional repositories that provide free and unrestricted access to research materials. These repositories can be valuable sources of information and offer alternative access points for users.
Advantages:
Promotes open and equitable access to research and scholarly materials.
Expands the range of available resources beyond traditional library collections.
Limitations:
Limited to the materials available in open access or institutional repositories.
Quality and coverage of materials may vary.
20. Data and Knowledge Management: Data and knowledge management techniques involve organizing, indexing, and retrieving data and information resources within the library. This can include the use of specialized software and databases for managing digital assets, datasets, and research outputs.
Advantages:
Supports the preservation and efficient retrieval of data and research materials.
Enables better management of digital assets and research outputs.
Limitations:
Requires expertise in data management and metadata standards.
May not directly address user information retrieval needs but supports overall library operations.
In conclusion, information retrieval in library science encompasses a wide array of techniques and approaches, each with its own advantages and limitations. Librarians and information professionals continually adapt and innovate to meet the evolving needs of library users in an era of digital resources, artificial intelligence, and changing search behaviors. A combination of these techniques, tailored to the specific needs of users and the resources available, is often the most effective approach to ensuring that library users can find the information they seek efficiently and effectively.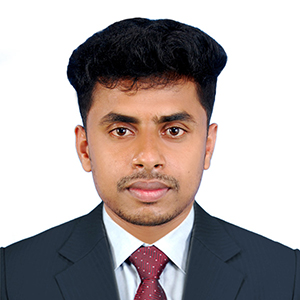 Former Student at Rajshahi University