Features and Functions of Electronic Resource Management System
Electronic Resource Management System (ERMS) is a system that supports the management of the information and workflows necessary to efficiently select, evaluate, acquire, maintain, renew/cancel and provide informed access to e-resources in accordance with their business and license terms. Collins and Grogg (2011) identified the main features and functions of the Electronic Resource Management System (ERMS) which are briefly given below:
Workflow management: ERMS support across e-resource life cycle including resource tracking, reminders, status assignments, routing and redistribution of workflow, and communication or notifications to stakeholders or patrons as necessary.
License management: ERMS manages license details. They also provide storage for agreements and display license tents for internal and external users.
Statistics management: With the help of ERMS librarians can get, gather and organize the usage statistics of a resource. They provide historical statistics.
Administrative information: Store and make accessible administrative information such as usernames and passwords.
Acquisitions functionality: It provides acquisitions support for budget management, financial reporting, repository of cost data, and invoicing.
Integration arability with other systems: Interoperate across stems, including the ILS, to support auto feeds, data loads, and auto-updates.
Subscription management: They manage and maintain library subscriptions to electronic content including life cycle changes (new, dropped, canceled, transferred), vendor changes, maintenance of subscription history, and verification of continued access.
Public display: Support a variety of public display options to the public including A-Z journal listing. Database lists.
Vendor contact information: ERMS store and provide access to vendor information, such as contact numbers and account numbers of vendors.
Support for collection evaluation: The systems align and report data as appropriate to support the evaluation of the collection and cost analysis.
Consolidate ERM information: Store and provide access to ERM-related data in one place.
Package management: Track titles within packages appropriate to institutions including parent/child relationships, business terms, and association of titles with deals.
Holdings management: Identify and maintain appropriate coverage and URLs per title: support holdings display in the catalog.
Reporting: Provide query-based reporting on desired characteristics.
Usability: Provide a clean, easy-to-use interface with reliable displays.
Reference: Collins, M., & Grogg, J.E., (2011). Building a Better ERMS. Library Journal, 136 (4), 22-28.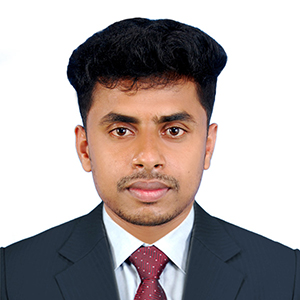 Former Student at Rajshahi University