How does library work as Knowledge Management centers?
The new role of libraries in the twenty-first-century necessities to be as a learning and knowledge center for their users where "Communication between both people and ideas is the real virtual environment to enlarge learning facilities the creation of new knowledge. As a learning establishment, libraries should be responsible for strong leadership in knowledge management. Most public, academic, and research libraries (which may be known or called community libraries, special libraries, or knowledge centers) have different positioning and significance. The most important task of public, academic, and research libraries is to increase the right to use knowledge for their users. In the rest of the article, we are going to know how does library work as Knowledge Management centers?
a. Knowledge Resources Management:
With the growth of knowledge in a variety of formats, libraries want to improve their resources access and sharing approaches from on paper to automated and digital resources. Based on limited funding, technology, staff, and space, libraries must wisely evaluate the needs of their users and seek to develop cooperative acquisition plans to light these needs. An integrated Online Public Access Catalogue (OPAC) with both internal and external resources as well as printed and other formats of knowledge should be developed and maintained. Based on explicit knowledge, libraries should capture all that tacit knowledge that is significant to their users. The website of each library should work as a portal for all sources of selective and appropriate knowledge and information whether explicit or tacit.
b. Resources Sharing and Networking:
Libraries have had an extensive belief in resource sharing and networking. These have been prominently expanded by the rapid growth of computer, telecommunication, networking, and digital technologies since the 1960s. The successes of these resources sharing and networking are mostly the effect of the cooperation and participation of all member libraries without egocentrism. Supports in policies and finance from the government or parent organizations are also critically essential. Experiences indicate that all libraries have been done well by library resources sharing and networking.
c. Information Technology Development:
To facilitate the execution of knowledge management, a well-designed knowledge management system should be in place. Up-to-date information technology should be used as an enabler. The knowledge management system should be built on existing computer and information technology infrastructures, including upgraded intranet, extranet, and Internet, and available software programs to facilitate the capture, analysis, organization, storage, and sharing of internal and external information resources for effective knowledge exchange among users, resource persons, publishers, government agencies, businesses and industries, and other organizations via multiple channels and layers. In recent years, many of the newly developed information technologies for database and information/document management can be utilized in knowledge management; such as data warehousing, data mining, text mining, content management, knowledge extraction, knowledge mapping, groupware, and information visualization, etc.
d. User Services:
The main theme of knowledge management is to make available a variety of quality services to the users in order to increase the communication, use, and manufacture of knowledge. As much as possible these services should be designed to the importance and demands of each user. Information about each user can be attained by evaluating the records of user registration, surveys, circulation, and interlibrary loans habitually asked reference questions, and the use of e-journal and digital resources, etc. User satisfaction and needs should be collected through periodic users' surveys. The findings should be used for the planning and redesign of library services. It is very significant that the user's privacy should always be protected.
e. Human Resources Management:
A great amount of proficient knowledge is possessed by library staff and users, both in and outside the libraries. In university and research communities such capability is ample and should be inventoried, indexed, and updated on a regular basis and be made searchable and manageable through electronic databases generated and maintained by libraries. The knowledge and gathered experiences of library staff members form the knowledgeable assets of any library and should be appreciated and shared. An organizational belief for sharing of knowledge and capability should be established with suitable rewards and incentives. Those staff members who share their tacit knowledge and involvements through writing, publishing, lecturing, tutoring, or mentoring should be properly recognized and rewarded. An organizational belief that emphasizes cooperation, sharing, and improvement can only be recognized by a strong commitment from the library director and a shared idea by the library staff. As a learning body, libraries should allocate annual funding to make available for continuing education and staff training to all staff members. Knowledge must be reintroduced and extended to prevent it from becoming stagnant. A mentoring system should be in place to support newcomers to learn from expert library staff.
Related Article: Knowledge Management Skills & Competencies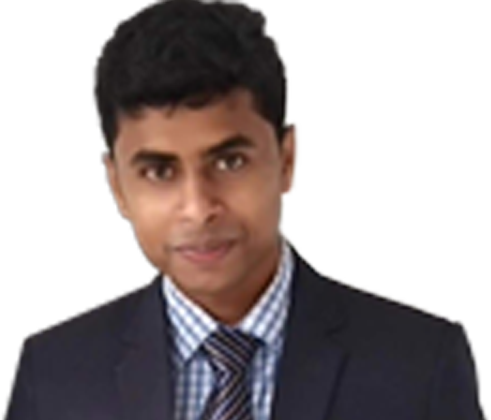 Studying at the University of Rajshahi.