Mobile marketing utilizes multiple distribution channels to promote products and services via mobile devices such as tablets and smartphones. It makes use of features of modern mobile technology such as location services. Mobile marketing is a way in which technology can be used to create personalized promotion of goods or services to a user. Mobile advertising is a subject of mobile marketing. In the rest of this article, we are going to present you Mobile Marketing, Elements of Mobile Marketing, importance, types, advantages, and disadvantages of Mobile Marketing.
"Mobile marketing is a multi-channel online marketing technique focused at reaching a specific audience on their smartphones, tablets, or any other related devices through websites, E-mail, SMS and MM, social media or mobile applications."(Wikipedia)
"Mobile marketing is the interactive multichannel promotion of products or services for mobile phones and devices, smartphones and network."(Techopedia)
"Mobile marketing is a set of practices that enables organizations to communicate and engage with their audience in an interactive and relevant manner through any mobile device or network."(Mobile Marketing Association)
Elements of Mobile Marketing:
Some necessary elements of mobile marketing are briefly discussed below:
Organizations: are commercial entities-brands, agencies, marketers, non-profits, enterprises, and so on – with products, services, and offerings they wish to deliver to the market. In other words, organizations are you and your companies. Mobile marketing works for any type of business.
Practices: Practices consists of the many faces and facets of marketing activities, institutional processes, industry player partnerships, standards marketing, advertising, and media placing and buying, direct response managing, promotional engagements, relationship management, customer services, loyalty management, and social media stewardship. In other words, practices include all the things that you want to oversee and do to engage your customers. All types of marketing practices can be applied to mobile marketing.
Engagement: is the process by which you and your customers interact in a two-way dialogue to build awareness, conduct transactions, support, and nurture each other. Mobile marketing is one of the most engaging forms of marketing because it's done through and with such a personal device.
Relevancy: Mobile interactions can provide information, i.e. a user's location, the time of the day, activity, and so on. You can use this information to understand the context of your customer's current environment in order to tailor and create an appropriate experience that is closely linked to his current context. Mobile marketing is highly relevant.
Mobile devices and networks: These terms refer to any wireless-enabled device regardless of form factor or network. Although certain types of devices have their limitations, you can execute some of the marketing campaigns on every type of mobile device.
Importance of Mobile Marketing:
Mobile marketing has become an integral part of our life and consistent use of smartphones in daily life brings forward an idea for the development of the techniques. Here are some reasons which can explain mobile marketing importance these days:
Availability of quick services any time.
Mobile has become an undetectable part of life.
Mobile is not only used for e-shopping but also used in physical stores.
SMS marketing.
The mobile search index becomes primarily the context for marketing.
Importance of mobile advertisement.
Types of Mobile Marketing:
There are several types of mobile marketing. Some are briefly discussed below:
i. SMS Marketing: is a technique that uses permission-based text messaging to speared promotional messages. To receive text message specials, new product updates, or more information.
ii. MMS Marketing: Multimedia Messaging Service (MMS) is a method of mobile advertising that uses to send enhanced text messages, including images, videos, and audio files.
iii. Push-notifications marketing: These are a great marketing tool for anyone with a mobile app because they help you stay in contact with your users.
iv. App-based marketing: Mobile apps allow businesses to include ads in specific mobile application designs. Facebook is an excellent example of ads in an app.
v. In-game mobile marketing: This approach refers to all advertisements on mobile devices that pop up when certain games are opened or in progress. These ads can appear as full-image ads, banner pop-ups, or video ads that show up during the loading screens.
vi. QR codes: Quick-response barcodes are scanned using the camera of a phone, and then the customers are redirected to the linked site from where they can see more information regarding a particular brand.
vii. Mobile banner ads: These banners are pretty much the same as the ones on the desktop, only that they are adequately smaller to fit on the screens of mobile devices.
viii. Proximity or Bluetooth Marketing: with this approach consumers get location-specific ads enabled from the Bluetooth on their devices.
ix. Location-based services marketing: is a direct marketing strategy that uses a mobile device's location to alert the device's owner about an offering from a nearby business.
x. Ring-less voice-mail marketing: Ring-less voice-mail or better known as voice-mail drops are a unique tool that allows you to leverage the existing habits of your customers, clients, and employees without causing disruption to their daily routines.
xi. User-controlled media marketing: is the process to help how to we get controlled users in the marketplace to base on mobile.
xii. Privacy concerns: Consumers often perceive such messages as an intrusion of their privacy, which creates challenges for companies. To address such concerns and meet legal requirements, upfront permission by consumers provides an interesting option for future interaction.
Advantages of Mobile Marketing:
Some of the notable advantages are as follows:
Mobile marketing reaches a broader market in the whole world.
To provide instantaneous results.
Easy to work with mobile marketing to get much more information.
Text messaging as a form of advertising is very cost-effective.
Mobile marketing over cell phones is the fastest way to connect to your customers.
Convenient to use.
Tracing response as quickly as possible.
Huge viral potential to use mobile-based marketing services.
Mass communication mode is so easy.
It provides micro-blogging benefits.
To provide mobile payment.
Disadvantages of Mobile Marketing:
There are some disadvantages of mobile marketing which are given below:
Platforms to diverse.
Privacy issue.
Navigation on a mobile phone.
The need for re-education with every newly upgraded device they purchase.
Lack of standardization in mobile device technologies.
It is apparent that the mobile device is increasingly becoming a cornerstone of our mobilized society. In fact, for many people around the globe, a mobile device has become their primary communication and commerce tool, whenever our world changes, so must the practice of mobile marketing.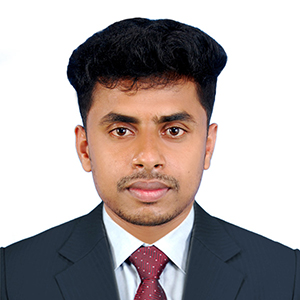 Former Student at Rajshahi University