There is no end to education; it is a lifelong process of learning. The users are illiterate in terms of library activities. They require some user education on how to utilize the services and resources of the library. They must require aid and direction because it is difficult to know how to use the collection of libraries and what services are offered, etc. It has its own intentions. In general, it refers to educating or guiding library users about the facilities, resources, and other services available. This kind of instruction is essential for new users. In this article, we are going to present to you about user education, methods of user education, and levels of user education.
Definition of User Education:
"User education is a process of activities involved in making the users of the library conscious about tremendous value of information in day to day life to develop interest among the users to seek information as and when they require" (Shahi)
"User Education is the program that equips library users with skills to access, evaluate and use the information to satisfy their needs" (IGI Global)
So, we can say that user education may be defined as a process or program through, which the potential users of information are made aware of the valuable of information and are motivated to use information resources.
Methods of User Education:
The following techniques can be used to carry out user education;
Lecture Method: The most preferred kind of instruction is a lecture. They are employed for teaching large groups of learners. The lecture as a mode of communication in education has been harshly criticized. The lecture technique of teaching uses both aural and visual sensory inputs. It is only appropriate for serving as a general introduction to an information retrieval course. A more experienced audience could benefit more from the lecture style than a novice one.
Using Audio-visual Materials: In recent years, there has been an increasing interest in the use of audio-visual media in teaching and learning process in general and for library user education in particularly. As a result, the information can be conveyed in a series of units such as slides or overhead transparencies or printed illustrations. This would suggest that tap/slide medium or the use of audio-visual tape in conjunction with printed materials would be suitable for library user education.
Using Computer Assisted Learning: During the last two decades computers are increasingly being used for information activities. This has resulted in rapid growth of computer-based online information retrieval system. The use of this method depends on the education of users and the availability and functioning of this method of information retrieval.
On-Site Visit to the Library: Librarians have become more particular regarding the evaluation of programs of library instruction. It might be emphasized that evaluation and the feedback received in the process will lead to the improvement of the education users.
Levels of User Education:
The user education program can be divided into three levels as following;
Library Orientation: It is an introduction to library building, card catalogue and some basic reference materials. The orientation is aimed at the following;

Motivation for searching and using the information.
Creating awareness about available information resources.
Exposing them to various organizational tools of the library.

Library Instruction: It teaches the users, how to use the indexes, bibliographic tools, abstracts, and other references materials. This level often gives instructions to the researchers in their field to get specific information resources. The aims are as follows

Provide specific instructions to how to use and understand specific information system, information sources and tools.

Bibliographic Instruction: Normally, it is difficult to use the bibliographic tools because of their organizational pattern. Thus, these instructions aim at;

Exposing to the users the bibliographical tools. Providing guidance to understand the features of these tools and their nature of subject coverage.
Finally, we can say that information technology plays a unique role in storing, managing and retrieving information effectively. Networking and multi-user environment and multi-media have been important development in the field of IT. Libraries are increasing their efficiency and effectiveness of their operations and services in this environment. To familiar the users with these technologies, User Education is essential programs need to support the concept of educating for a life-time.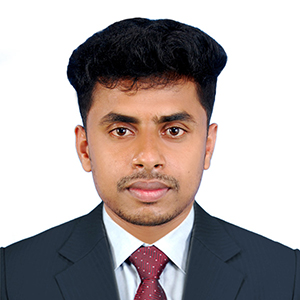 Former Student at Rajshahi University