Social networking systems were not designed specifically to build and manage learning experiences. However, these can provide better support to the new social orientation of education processes because they allow a human connection more personal and motivating than other platforms. This one focuses on Facebook, by virtue of it being nowadays the preferred social networking instrument among students' educational Social value of Facebook.
Educational Social Value of Facebook:
There are several educational social values of Facebook. Mentionable some are briefly discussed below;
i. Students and Facebook Use: There are various reasons young people have to use Facebook, the ones related to social presence and group norms have a strong influence. In contrast, social identity has no significant effect, probably due to the presence of multiple virtual communities erasing the sense of belonging. In regards to the values studied, the most noteworthy was the preservation of relationships, social improvement, and entertainment. It was found that for the adaption of Facebook, all the studied factors had a positive and significant impact factor in predicting adoption. Facebook has positive effects for the purpose of use and in turn, these effects are similar when applied to education. It is because most of the participants felt that Facebook could be a useful resource for communication with their peers.
ii. Some Educational Applications: Facebook has been applied to the educational processes in different ways as a collaborative environment, as a means of communicating as a virtual learning platform of mentioning and advise for running databases and for language learning.
Facebook as a Collaborative Environment: Basically, introverted college students get better social networking support for carrying on collaboration and self-confidence. On the other hand, we see teachers share information with their students through Facebook.
Facebook as a Mean of Communication: With the invention of assessing the perception of students about Facebook as a learning tool, the website improved communication, it was very easy to use due to previous experience. Facebook has an educational value when there is a strong link between classmates.
Facebook for Language Learning: We see a lot of groups and pages are available on Facebook which are help people to learn a second language. Those who are interested in learning a language showed a high interest in participating collaboratively with native speakers through a social network.
Facebook as a Virtual Learning Platform: Facebook is a virtual platform for a computer course designed for running students. The words used to describe the course were: good rhythm, exciting, fun, and interactive. Among the lessons learned, highlights that; apparently, a small group is a perfect size, the distribution of information to the students requires using multiple channels to notify friends who are not available during the session, and finally, for the teachers, it is important to plan the order in which feedback is published so that information is presented sequentially.
Facebook for Running Debates: With the aim of advising teachers interested in implementing activities in online discussion within their classes.
Facebook for Tutoring and Counseling: Academic advising is a process that goes on supporting the students in the section of materials that make up its charge, even help in their academic development. The idea is to assist them to achieve their personal goals, career, and education. In this context, a study to identify the benefits of using Facebook for academic counseling of college students, the ability of the students to establish a professional presence online.
iii. Perception & Students Attitude: The ICT reveals the perception of students: they have a relatively negative attitude toward teachers who have incorporated the use of Facebook in their teaching, as many perceive Facebook as a space for socialization and not for academic purposes, preferring to keep them as separate areas in behavior.
Should be encouraged conduct of defamation and contempt be reported to Facebook, in order to decrease socially incorrect behavior.
Finally, teachers need to know the specifies of the privacy setting on Facebook and have to stay abreast of any updates thereof.
For these reasons, it is necessary to establish guidelines for the teachers to choose the most suitable strategies for the development of their students and understands the security implications.
iv. Guidelines for Teachers: The teacher should the institutional policy for using social networking systems. It is up to the teacher, after informing his superiors that he plans to use Facebook, review the policy, and clarify them with the competent authority those that are contradictory or vague. Carefully check the permission that has been given to each application.
Finally, it is important to remake that even though Facebook provides a significant interaction. There are also different technology platforms with proven value and easy to use, available to enrich the educational process in other dimensions.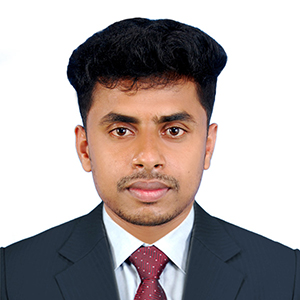 Former Student at Rajshahi University